218
Tru-VEND® Supplement Vending Machine
Supplement Vendor is our new vending machine for Fitness Centres and Gyms. Provides six different drinks which no other machine can provide. It is the perfect machine to avoid clumps in your protein drinks. This machine is only one if its kind.
EASY PRODUCT LOADING PROFESSIONAL SOLUTIONS
SPECIAL DESIGN CAPACITIVE TOUCH KEYPAD
FAST PRODUCT PREPARING FEATURE
COIN SELECTOR PAYMENT SYSTEM
INTERACTIVE LCD SCREEN
330 CC CUP PRODUCT AVAILABILITY
HIGH QUALITY LED ILLUMINATED FRONT PANEL
18-30 SECONDS DISPENSE TIME
CONSECUTIVE SERVICE OF 100 CUPS
100 CUPS/HOUR DELIVERING CAPACITY
CE CERTIFICATE (HUMAN HEALTH FRIENDLY)
Features
International norms, In conformity with CE Norms and produced under ISO 9001: 2015 QMS.
All components are made of ROHS compliant and NSF Certified Human Health Friendly production materials
Different supplement Selections
5 mixer embedded Product Canisters Protein (chocolate, strawberry etc.), GAINER, Fat burner, NOX, BCAA)
4 High performance Mixers with Slide in Type Motor Assembly enabling easy maintenance and cleaning
32-bit High Performance Microprocessor Controlled, MDB Protocol Supporting Coin Selector (Coins & Tokens), Cashless Cards (Mifare) & Tokens (Cashless Payment Systems), Credit Card
High storage capacity EEPROM enabling storage of Settings and Statistics, 32 Mbit Flash memory for keeping LOG info
Easy programming with User Friendly English Menu Language
Easy programming with User Friendly Large LCD screen
Capacitive Touch Keypad
18 – 30 Seconds dispense time
Consecutive service of 100 cups
Ensures reliable operation with IR Cup Sensor
All components are made of ROHS compliant and NSF Certificate Human Health Friendly production materials
Professional dosing adjustment menu
Automatic Water pumping from water tanks 19 L or main water connection availability
Easy Selection Pricing Feature
Remote Firmware Update Availability with Boot loader (via Hand Held terminal or via PC)
Easy program installation with a USB connection, cloning (dosage adjustment), software update, take logs, statistics
BITE (Built-in Test Equipment) automatically Fixing problems and/or Warning Messages on LCD and Collecting data on erroneous sales
Automatic Function Test and advanced error indication
LED illuminated high quality advertisement space
Large Advertisement Space on Sides
Protected with Two Fuses and Door Open Switch Protection
Storage of Statistics via Counters, reports by USB to the owner
Long Lasting High Quality silent operation Water Pump drawing water from the water tank
Special design against caking at canisters
Robust Cabinet and Locking Mechanism providing extra strength with lockable cash-box inside
Corrosion-resistant galvanised sheet metal production material and Electrostatic Powder Painting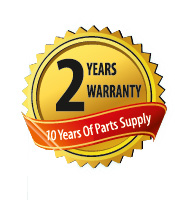 Optional storage base cabinet (53 x 53 x 78 cm ~ 28 kg)
OEM Production Possibilities and Custom Made Machines available for Quantity Orders
Compatible with direct control from PC . Kiosk, etc.
---
Electrical Features
Operating Voltage: ;220V AC +- %10- 50 Hz
Power: 20 W Packaging Details (w x l x h)
Stand By: 20 W Dimension: 52 x 52 x 90 cm
Active: 40 W Weight: 55 kg