51
Midi Mobi Vending Machine
Midi-Mobi is special product designed for Mobiloso, (Mobile Accessory Brand) Spain. This machine is widely used in Barcelona metro station and other locations. This product is also been supplied to customers in many other locations. Some of the salient features are as follows
---
LARGE LCD DISPLAY CAPACITIVE TOUCH KEYPAD
PAYMENT SYSTEMS (OPTIONAL) GSM/GPRS TELEMETRY SYSTEM
CHANGE GIVER IR PRODUCT DELIVERY SENSOR
COIN SELECTOR EASY PRODUCT LOADING
DIGITAL PIN CODE ENTRY 20 DIFFERENT PRODUCTS
MAX SIZE/CAPACITY RATIO ALARM FEATURE
EVA-DTS ENVIRONMENTAL FRIENDLY
RELIABLE SERVICE PECULIAR DESIGN
ROBUST METAL COIN ENTRY SLOT
ILLUMINATED ADVERTISEMENT PANEL
EASY MODULAR ELECTRONIC FRONT PLATE
VANDAL PROOF IP 65 METAL KEYPAD (OPTIONAL)
---
Features
International Norms, in conformity with CE and produced under ISO 9001: 2008 QMS
Robust Design, preventing forced external damages, which allows vending of valuable items.
Slim Attractive Design.
Perfect for selling unusually small items.
Two levels with 10 selections each.
Advertisement panel for displaying demo products.
Supports MDB/Executive protocols for payment systems,
Cashless Payment Systems, Credit Card, Change Giver, Bill Validator and/or Coin Selector or combinations
EVA-DTS with GPRS support (Optional)
Easy selection & pricing feature.
Easy-to-use LCD display
BITE (Built-in Test Equipment) automatically fixing problems and/or displaying Warning Messages on LCD
IR product sensors to control delivery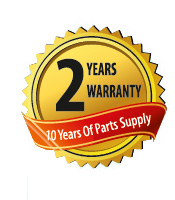 Secure alarm system to prevent vandalism or burglary
Electro-Mechanical Secure Locking System.
Electrical current leakage prevention system.
220V 50 Hz Power Supply
Project based quantity orders for custom made special vendors
Main Board Features
27 V DC 2A Input Voltage
96 pcs (8 Trays x 12) full function motor control (Motor Control Software)
4 different Relay Controls
MDB-EXECUTIVE-CCTALK-PARALLEL and hardware interfaces
2 RS485 ports (Communication with IR Product Sensor and other applications)
2 Handshake RS232 Ports
1 TTL RS232 Port
1 External IIC Communication Port for Touch-pad Keypad
1 SPI Port Supporting 2 Devices (Ethernet, Wireless, SD/MMC Card etc. modules)
8 Analogue Entries (0 – 3.3V) For Analogue sensors
16 x (0-5 V) Digital Input
8 x (0-50V) Digital Input
2 different 1 wire Input (for 1 wire sensors)
Illumination Adjustment Control Output
High Volume Alarm Sound Output
Graphical LCD and Character LCD Support
High Performance 16 bit processor
64 kbit external EEPROM (may be increased with external slot)
Mbit External Flash for log records
Real Time Time/Date Function
Bluetooth Communication Availability
Remote Firmware Update Availability with Boot-loader for GPRS
Modem Equipped Machines
GPRS Modem Connection via RS-232 interface
---
Electrical Features:
Operation Voltage: 220 V AC +/- %10 - 50 Hz
Power : 70W
---
Packing Details: (w x l x h)
Box: 37 x 85 x 206 cm
Gross Weight:: 150 Kg