95
Tru-VEND Fitness Vending Machine
Tru-VEND Fitness Vending Machine is designed to hold large drink bottles in 3 of it's shelves. Therefore customers in a gym can buy their large bottles as well as small bottles of water or other drinks from the vending machine as soon as they desire.
---
PAYMENT SYSTEMS (OPTIONAL) CAPACITIVE TOUCH KEYPAD
CHANGE GIVER MAX SIZE/CAPACITY RATIO
COIN SELECTOR FAST & RELIABLE SERVICE
BILL VALIDATOR PECULIAR DESIGN
CASHLESS PAYMENT SYSTEMS DIGITAL PIN CODE ENTRY
GSM/GPRS TELEMETRY SYSTEM HIGH COOLING CAPACITY
LARGE LCD DISPLAY ENVIRONMENT FRIENDLY
ROBUST METAL COIN ENTRY SLOT
IR PRODUCT DELIVERY SENSOR
EASY MODULAR ELECTRONIC FRONT PLATE
VIBRATION FREE SILENT OPERATION
VANDAL PROOF IP 65 METAL KEYPAD (OPTIONAL)
---
Features
International norms, in conformity with CE and produced under ISO 9001: 2015 QMS.
16-bit High Performance Microprocessor Controlled MDB and Executive protocols supporting Change Giver, Coin Selector, Bill Validator and Cashless Payment Systems.
Full-View Multi-Selection Snack Vending Machine with Double Glazed Low E Tempered Glass Front
Max. 8 Trays, 72 Selections, max. 1368 Product Storage Capacity(Standard 6 Trays, 54 Selections)
Adjustable Illumination and User Friendly Graphical LCD
Two Stage Alarm against Vandalism (120 db Audio Alarm, Unauthorised Door Opening & Impact Sensor)
High Power Cooling Module providing low temperatures even in summer days (+3C)
Dual Position Trays enabling Easy Product Loading and Extra Stock Space on Top Storage Tray
Label Holder providing easy Price Labels inserting
Vandalism Protective Side Pieces (Left/Right)
Large Advertisement Space on Both Sides
Capacitive Touch Keypad & Optional Anti-Vandalism Weatherproof Metallic Keypad
Real Time Time/Date Function Enabling Timetable Pricing (Happy Hour)
Effective Electronic thermostat controlled energy efficiency cooling feature providing long product life
Programmable Power Saving Mode time table, providing low energy consumption
User Friendly Customer Interface and Control Menu
High storage capacity EEPROM enabling storage of Settings and Statistics, 8 Mbit Flash for keeping LOG info
Compatible with all currencies
GSM/GPRS web based Remote Access and Data Transfer (Telemetry) (Optional)
Distance Data Transfer up to 1 km cable connection and RS-232 interface for Master-Slave Operation(Optional)
Remote Firmware Update Availability with Boot-loader (Via Hand Held Terminal)
BITE (Built-in Test Equipment) automatically fixes problems and/or displays warning messages on LCD and collects data on erroneous sales
Enhanced Motor Control System enabling detailed functional control
Easy Selection Pricing Feature
Different Temperature Zone Operation with Optional Cooling and Temperature Display on LCD
Silent and Vibration Free Operation
Ergonomic design of the appliance door(Puller)
Ensures reliable operation with IR Product Sensor
Robust and reliable design with extra strong lock mechanism and Locked Money box
Switch Controlled Menu Entry with 4 Digit PIN Code Protection and two level Password (Admin-Operator)
ALARM Equipped against Vandalism. 120 db Alarm against unauthorised and forced Access
Corrosion-resistant production material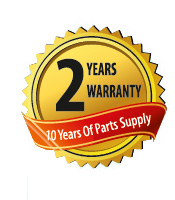 Robust Steel Cabinet and Reinforced Polyurethane Foam Insulation
RAL 7016 Anthracite / RAL 9007 Grey ( Different RAL Colour Options available for large orders)
Wheel Based Unit enabling easy location change
OEM Production possibilities and Custom made machines available for quantity orders
---
Electrical Features
Operation Voltage:
With cooling: 220 V AC +/- %10 - 50 Hz
Without cooling: 90-260 V AC -50-60-Hz
Power: Packing Details: (w x l x h)
Without cooling: 50W Box:79 x 96 x 180 cm
With cooling: 450W Gross Weight: 270 Kg