413
Mini Black Instant -Tea, Coffee Dispenser
HoReCa businesses are developing rapidly nowadays, so we are well equipped to help our customers finding the right products for their businesses. The small 'footprint' of our table top range allows them to be placed almost anywhere, often on a kitchen area counter top. Effective espresso technology provides you unique tastes.
---
ADVANCED ELECTRONIC ARM PROCESSOR TECHNOLOGY, FAST SOLUTIONS
COMPATIBLE WITH PARALLEL PROTOCOL (OPTIONAL)
ALARM FOR CLEANING WASTE TANK AND MAINTENANCE
CE & NSF CERTIFICATE (HUMAN HEALTH FRIENDLY)
8 SECONDS PER CUP SERVICE
TIME EASY PRODUCT LOADING LARGE ADVERTISEMENT PANEL PAYMENT SYSTEMS (OPTIONAL)
---
Features
International norms, In conformity with CE Norms and produced under ISO 9001: 2008 QMS.
All components are made of ROHS compliant and NSF Certified Human Health Friendly production materials
32-Bit High Performance Microprocessor Controlled (Supporting Parallel protocol Optional)
Optional Payment Systems
Easy Programming with User Friendly 2 x 16 Character LCD Display
Capacitive Touch Keypad with 8 selection (adjustable sensitivity)
8 Seconds per cup service time
Consecutive service of 50 cups without heat loss /350 cups/hour Serving capacity.
3-4 Product Canisters Optional
2 High Performance Mixers with Slide in type Motor Assembly enabling easy maintenance and cleaning (3'rd Optional)
Programmable 23 different hot beverage selection
Canister Designation
Hot water Dispensing Feature with Direct hot water output (No Remainder taste/smell)
High Cup Compartment (15 cm)
Dip Tray with sensor(Active-Deactivate selection)
Temperature and limit settings
Magnet filter against lime scale
Preset time table Power saving mode with programmable OFF/ON feature at the requested time
BITE (Built-in Test Equipment) automatically Fixing problems and/or Warning Messages on LCD and Collecting data on erroneous sales
LED illuminated High Quality advertisement space
Large Advertisement Space on Sides
Protected with Two Fuses and Door Open Switch Protection
Cup Counter, analyse statistics and advanced reports by USB
The advanced USB features allow easy program installation with USB cloning, download option and log receiving
The settings in one machine can be saved into a USB flash disk and transferred to other machines instantly
Easy and fast replaceable boiler
Long Lasting High Quality Water Pump drawing water from the water tank
4.5 Litres Boiler, a special thermostat protected 220V 1800W immersion heater with proper insulation providing long life span
Special Design against caking in canisters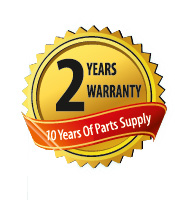 Automatic Function Test
Advanced error indication
Easy loading and carrying
---
Electrical Features
Operating Voltage: 220V AC +- %10- 50 Hz
Power Packaging Details (w x l x h)
Stand By: 20 W Dimension: 42 x 40 x 70 cm
Heating in Course: 1800 W Weight: 31 kg
---