385
Coffee Dispenser | Coffee Machine
This machine is a perfect fit for offices, small restaurants, small coffee shops etc.
---
All components are made of ROHS compliant and NSF Certified Human Health Friendly production materials
3 Product Canisters 1 Mixer
4 Different Hot Drinks Selection
32 bit advanced electronic ARM processor technology
USB connection, cloning (dosage adjustment) and "download Statistics" option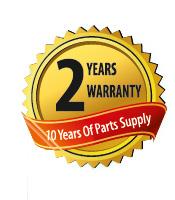 Consecutive dispense of hot drinks without heat loss
LCD screen, Direct Selection
Quick Heating Boiler.
Waste tray.
---
Electrical Features
Operating Voltage: 220V AC +- %10- 50 Hz
Power Packaging Details (w x l x h)
Stand By: 15 W Dimension: 40 x 21 x 60 cm
Heating in Course: 800 W Weight: 15kg
---